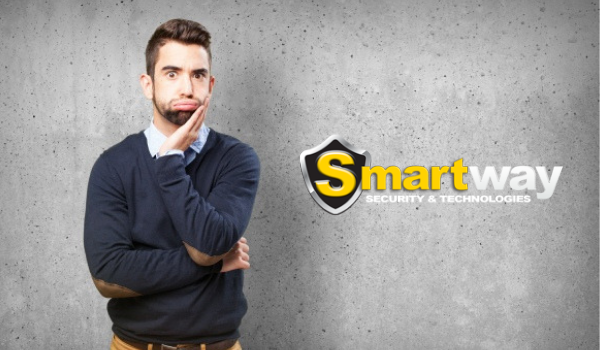 How Can You Use Security To Your Advantage?
Security is valuable for everyone who wants to protect what is important to them.
That ranges from a major commercial client wanting to protect their premises and look after their health and safety, right through to the average householder who wants a home alarm, and maybe some security cameras or gate alerts around the house.
The main benefit of having a security system is peace of mind. You don't need to worry about your business, your staff, or your home if you can't be there. Our systems allow you to be alerted immediately if something happens. Plus, you have the added benefit of being able to go back and see what happened with the camera system.
It is really like having eyes in the back of your head.
Here at Smartway, we can make security work for you. We cover all spectrums and we have customers in every different direction you can think of across New Zealand. We have major corporate accounts that we look over, (like the 90 sites of Bridgestone Tyres nationwide), but we also service hospitals and rest homes, as well as small shops and offices. As you can imagine, they all have very different needs and we produce a security solution that works for each.
What Are Your Different Options?
Most security systems concentrate on CCTV as their main component. But there are a number of different options you can use to complement the CCTV system. At Smartway, we certainly do everything electronic that comes along with CCTV. That includes alarms, access control, gate alerts and other forms of security and alerts to help you protect yourself and what is important to you.
If you are considering security, you really want to know what you are getting. At Smartway, we help you "experience the difference"! We are an extremely experienced company, in fact, experience is our difference. We have been involved with CCTV for over 19 years and have well over 4000 camera systems installed across New Zealand.
We can also give you firsthand experience of what your security system will look like before you even buy it. We have a fully equipped demo truck that we can bring to your premises. That means we can park it within your yard, you can sit inside the truck and experience how the cameras would view your driveway or other locations. By doing that, you get to see the quality of the cameras, the resolution of the imaging and get a firsthand experience of the system in action.
Surprising Protection Benefits
Most people expect that their security system will protect them against theft. But that is only one of the protection benefits. There are plenty of other ways…
Monitoring the health and safety practices of your staff. By operating cameras in your high risk areas, you can encourage staff to be more careful and also discover the cause of any accidents that might happen so you can prevent them from repeating in the future.
Better management of your business. We have had a number of occasions where staff members have been caught stealing from their employers on hidden cameras. It gives you, as the business owner, proof and the ability to take action. And it also allows you to have an objective picture of the day to day runnings in a certain area. Watching the footage can help you to improve efficiencies.
Discovering the truth. We had a recent example of a visitor to a business premises who claimed their vehicle was damaged while onsite. Because the business owner had Smartway CCTV installed, they were able to look back on the footage and prove that the car had driven into the premises with the damage already on their vehicle. Without the physical proof of the footage, it would have been hard for the business owner to argue the point.
So there you have it, three excellent ways that your security system can protect your business from more than vandals and external wrong doers!
Are you ready to protect the things that matter the most to you? Then give us a call or email us here at Smartway. We can arrange a time to come and see you and check out how we can help protect your property or what is important to you.