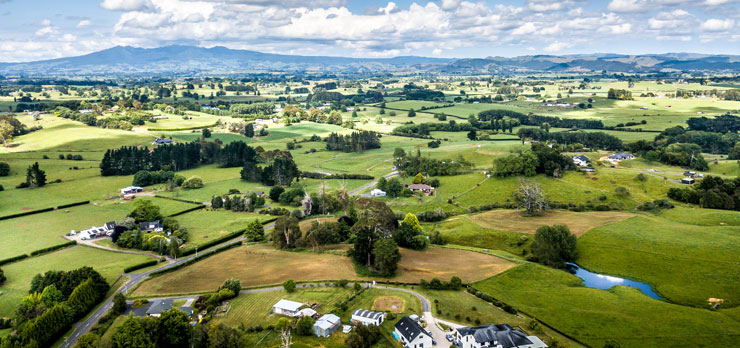 Is your property an easy target for thieves? Reduce the risk of trouble with a comprehensive security system from Smartway. We have been installing and servicing rural systems for more than 20 years and know how to protect your assets:
Securing The Entrance
The first step is to make sure the entrance to your property is secure and alarmed. Of course, installing a perimeter fence is helpful. A physical boundary can be a really good deterrent.
But you don't want to leave it at that. A CCTV camera is great to capture who is entering and exiting the property. Also, consider installing a gate alarm. They work by creating a signal beam across your entryway, a bit like an invisible security gate. When the signal is broken by someone or something crossing it then an alert is generated.
You can remotely monitor the entrance to your property without needing to be there.
Lights and Locks
Once you have the entrance covered, you want to protect your buildings. Motion-activated security lights are an excellent deterrent as they light up the whole area. A burglar's biggest fear is getting caught and the chance of that greatly increases when they are not protected by the cloak of darkness.
It goes without saying that you should be able to lock up each of your buildings also.
Security System
It used to be that security cameras and alarms were only for buildings, but no longer. Smartway can provide protection for your entire property with a combination of cameras, alarms, monitoring and alerts. These also do not need to be powered by electricity with the possibility of solar and generator power.
Another great deterrent, alarms also have another function. They can be the difference between a burglar having a few minutes on your property, rather than hours to freely roam and take what they want, potentially damaging items too.
Your system can be linked so that everything is captured at a centralised point and you can have access to the footage for future reference. The great thing is, you can also use the cameras for other things like remotely checking on your stock.
Protect The Key Items
There will be certain things that burglars are on the hunt for at a rural property. Largely these will be hand tools, small machinery, chainsaws, fuel, vehicle parts and farm vehicles.
Makes sure these items are as safe as possible by storing them in an area that can be locked, alarmed and monitored. Think about whether your fuel tank is exposed and if you know where your vehicles are at all times.
Install extra security in these areas to ensure you are alerted to any trouble immediately.
Smartway are experts in rural security and can help you protect the things that matter the most. Not only do we supply and install all aspects of a rural security system, but we can regularly service it to ensure it remains in top working order.
If you are interested in protecting your rural or lifestyle property then get in touch with the team at Smartway today.