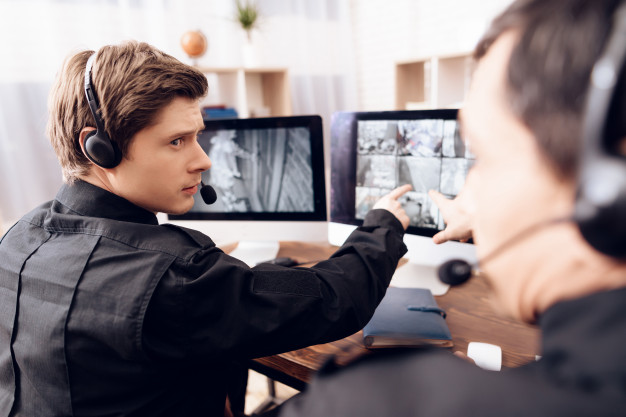 Secure The Property Now Left Vacant
Because many of our businesses cannot operate in the same way currently, chances are your premises will be unattended more than usual.
This can be worrying as you don't know what might be going on. While we are all meant to be home if not working or exercising, not everyone plays by the rules. Especially if they are up to no good!
Yes, of course, you can lock your doors and windows to secure your premises. But unfortunately, that isn't always enough. It is advised to take your security one step further.
If you are worried about your property that will be left unattended during the level 3 and 4 restrictions, then you can take action. At Smartway, we are able to install an alarm system and offer 24/7 monitoring.
Not only will your alarm threaten any intruders who set off your sensors, but it can also activate an alert to our team. We can then immediately notify you, or whoever you have chosen to act as your contacts.
It is essential during a time like this to have your security functioning properly. Our alarm monitoring will also include daily testing which will ensure your alarm system is working without fault.
Keeping A Close Eye
We are aware that many business premises need to be left unattended or lower staffed during these times. Due to the short notice, we were given before the lockdown came into effect, many buildings and offices still have expensive equipment and items left in them. This can be unsettling for those who do not have appropriate security in place.
Fortunately, Smartway can help here too. We also offer the installation of CCTV cameras. Our particular CCTV technology comes with a system that can be viewed from anywhere, with complete remote access.
Popular for securing commercial and residential property, these cameras are able to record any movement that takes place around the designated area. Even though you are now restricted from visiting your workspace, you will have the luxury of keeping an eye on your property from the comfort of your own home.
Making Sure Everything Is Functioning Well
Even if you have security systems in place, they will be useless if they are not functioning properly. Which is why servicing and maintenance are so important right now.
The team here at Smartway offer servicing for all equipment, regardless of whether we were the ones to install it. We understand that at this time, things may seem a little out of your control due to movement restrictions. Smartway is ready and able to allow you to regain the control you have over your properties through faultless, reliable security.
Not only will adding security protect your property, but it will also give you peace of mind during these restricted times of trade.
Our staff are taking all the relevant Government precautions and guidelines to keep you and themselves safe.
So, if you want to make sure your premises are protected right now, give us a call here at Smartway. We have been approved to operate at all levels of social restriction as protecting your premises is essential.
Get in touch with us today.
Keep Safe
Regards
Roger Bull
Managing Director